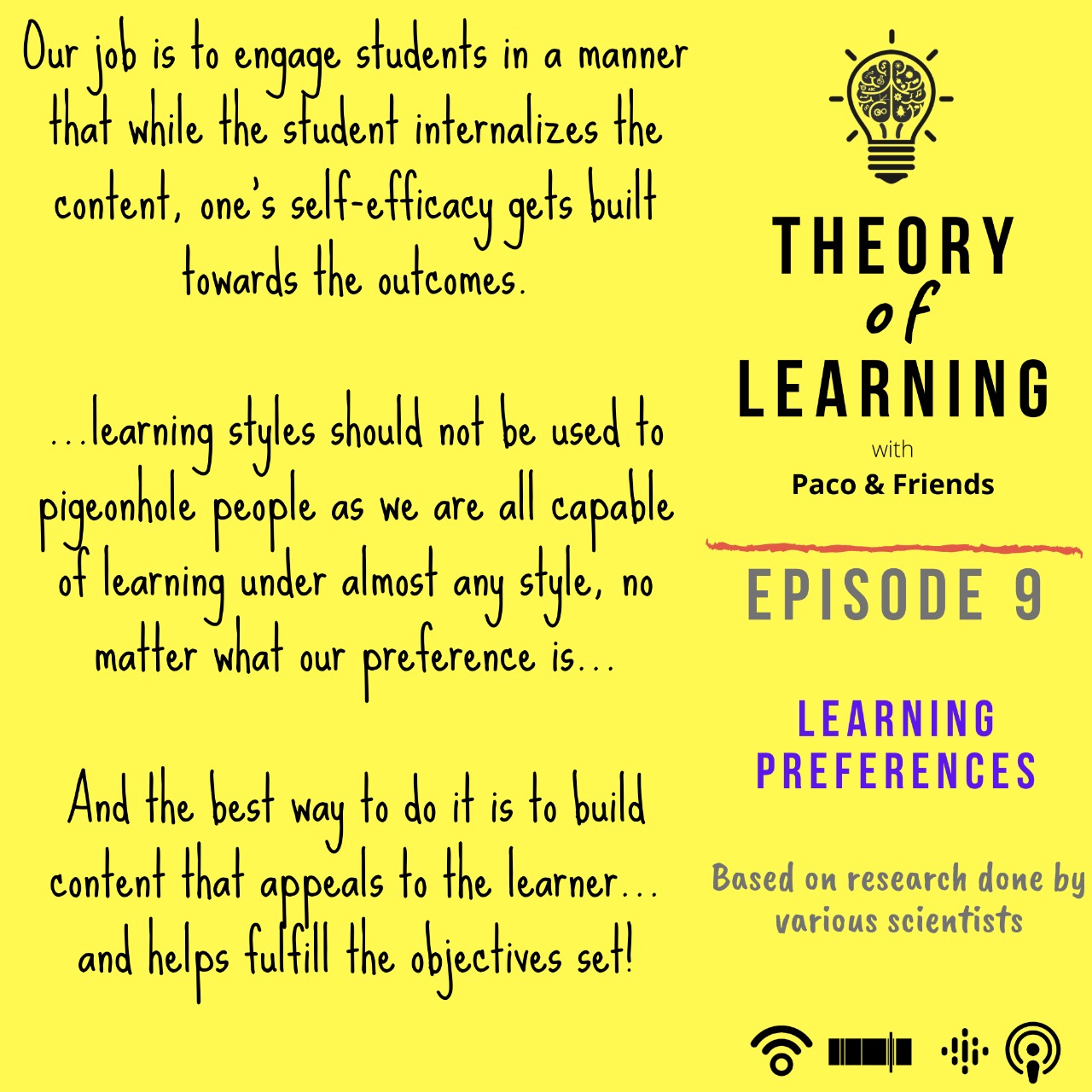 Our job is to engage students in a manner that while the student internalizes the content, one's self-efficacy gets built towards the outcomes. And the best way to do it is to build content that appeals to the learner.
A learning style is a student's consistent way of responding to and using stimuli in the context of learning by appealing to the learner's learning style.
Learning styles are points along a scale that help us to discover the different forms of mental representations; however, they are not good characterizations of what people are or are not like.
This episode talks about learning styles and how should not pigeonhole people as we are all capable of learning under almost any style, no matter what our preference is.
What are Learning Styles? [2:15]
What is auditory learning style? [5:25]
What is visual learning style? [6:40]
What is the reading/writing learning style? [9:40]
What is the kinaesthetic learning style? [10:45]
Learning Styles and Learning Preferences… and Multimodal Learners [14:35]
Kolb's learning styles in the background of experiential learning [18:55]
Conclusion [23:00]
Key Takeaways [24:50]
Like, Subscribe and Follow the podcast on #ApplePodcast, #Spotify, #Podbean, or wherever you listen to podcasts.
Stay Hungry, Stay Foolish! Stay Tuned for More!